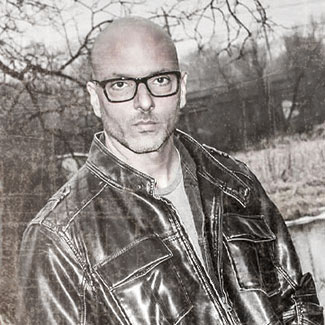 Joe Hite
Producer, Arranger, Piano, Wurlizter, Rhodes, Horn Arrangments
Milwaukee's Musical Wizard. Entertainer, Vocalist, Composer, Comedian and more has teamed up with Barbara Stephan to produce, arrange and lend his genius to this homage to the good-old-soul days. Most noted for his incredible musicality as a solo artist and founding member of the Boogie Men, he's also songwriter and performer for Ordinary Heathens as well as the successful Milwaukee rock band, Uprising.
Kyle White
Engineer, Producer, Drums, Guitar, Bass, String Arrangements
Kyle is one of Milwaukee's best kept secrets. He is truly one of the best writers of film/TV music in the industry having worked with Burst Collective, License Lab, and most recently, his new venture Full Moon Productions. He has produced music for Sony, MTV, VH1, and has had his music heard on countless TV shows and commercials. A brilliant instrumentalist and arranger, he has honed his talents to authentically bring to life any genre he works with.
Matt Antoniewicz
Trumpet
As a trumpeter, Matt Antoniewicz, has been performing for over 20 years. Originally from and currently living in Milwaukee, he studied trumpet performance with an emphasis on jazz studies at UWSP. He has performed with such national acts as Kenny Rogers, The Woody Herman Orchestra, Frank Sinatra Jr., Aretha Franklin, Johnny Mathis, The Four Tops, The Temptations, Manhattan Transfer, Frankie Valli, Natalie Cole, Doc Severinsen, Dennis DeYoung (of Styx), Mannheim Steamroller, Bobby Vinton, Kurt Elling, Don Rickles, Rodger Hodgson (of Supertramp), Monica Mancini, Frank Stallone, Bob Newhart, Lena Prima, Slide Hampton, Bob Mintzer, James Moody, Melissa Manchester, Peter Cetera, Chester French, and several others. He also performs with local and regional groups, such as, Platinum, The North Coast Orchestra, The North Coast Brass Quintet, Velocity, George Busateri, Madisalsa, La Chazz, The East Town Jazz Orchestra, and many more. He has performed in the orchestra for the touring Broadway productions of Little Shop Of Horrors, The Color Purple, A Chorus Line, My Fair Lady, Peter Pan, All Shook Up, Legally Blonde, Dreamgirls, Young Frankenstein, White Christmas, Evita, and Hair.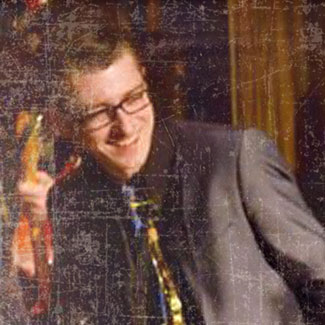 Andy Spadafora
Saxaphone
Andrew studied music at both Milwaukee Area Technical College and University of Wisconsin Parkside, and has a background in Jazz Improvisation and Live/Studio recording. He has been a professional musician for more than a decade, performing with groups that include the Paul Spencer Band, the Dead Man's Carnival, and Tweed Funk.
A WAMI award winner for Reeds and Brass Player of the Year in 2008, he holds numerous nominations with multiple groups within the Wisconsin Area Music Industry. He is a multi instrumentalist performing primarily on the entire family of Saxophones as well as incorporating clarinet and flute, and has a strong passion for woodwind and brasswind instruments. He's a truly passionate player with inspiring musicality.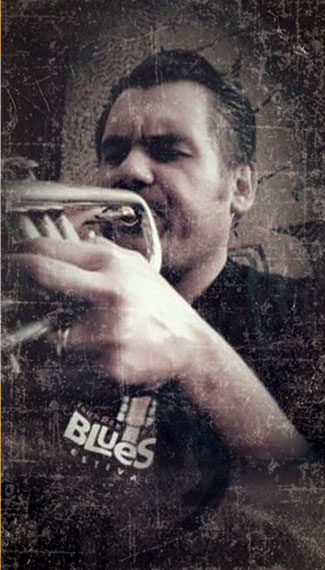 Greg Garcia
Trumpet
Greg attended UWM, where he studied trumpet with Wayne Cook and Dennis Najoom and was a member of the Symphony Band, Wind Ensemble, and lead trumpet in the Jazz Ensemble. Greg maintains a busy freelance schedule playing all types of music, He has performed with Aretha Franklin, The Temptations, The Four Tops, Clyde Stubblefield, Noel Gallagher, Glenn Miller Orchestra, Henry Winkler, Andy Montanez, Charlie Aponte, Ray De La Paz, Tony Vega, and many more. Greg Has Been a member of the bands Nabori (Salsa) De La Buena (Latin Jazz) Hot Sauce (Rock, Funk, R&B) and The Groove Hogs, a blues band with whom he has performed all across the US and recorded the CD Blue Rhythms, White Lies. He has been the featured soloist with several local youth orchestras and bands. Greg has performed for the Skylight Musical Theater, and Milwaukee Repertory Theater. In addition, Greg has written and performed music for a number of television and radio commercials. Greg teaches privately at Hartland Music where he works with students of all ages and abilities. He is also an instructor for the Wisconsin Conservatory Of Music.
Joe Jordan
Vocalist
One listen and Joe reminds us why Nat King, Donny and Marvin are timeless. Why the emergence of gifted "neo-soul", R&B and Jazz artists like Maxwell, Brian McKnight, Will Downing and KEM are so embraced and beloved. Joe has been a fixture in the Milwaukee, greater Wisconsin and surrounding Midwest cities since he first took to the stage as a high school senior with his band for a local talent contest.
His first two solo projects; "Can You Find Your Soul" and "Let's Go To That Place" earned Joe Jordan three Wisconsin Area Music Award (WAMI) nominations including "Best R&B/Soul Artist". Joe Jordan's recent performances include Tribute Concerts to Marvin Gaye, Donny Hathaway & Teddy Pendergrass. Joe has also done backup vocals for American Idol vocalist Danny Gokey at Milwaukee Bucks games.
Joe has opened for artists such as Eric Benet, David Sanborn, Hall & Oats, Elvis Costello, The Time and Tower of Power to name a few. Joe performed seventeen seasons as the Lead vocalist for Streetlife, (streetlifejazzmke.com). A fixture in the Milwaukee Jazz scene and the house band for The Milwaukee bucks. You can catch his show every Second and fourth Saturday at The Packing House 900 E Layton Ave, Milwaukee, WI 53207
BOOK THE INCREDIBLE LIVE SHOW!
Please contact Northcoast Music Management with questions or if you need more information.
We look forward to working with you!
A big thank you to Chris Wiken for the sponsorship, encouragement and support that made this project possible.